Events
Special Events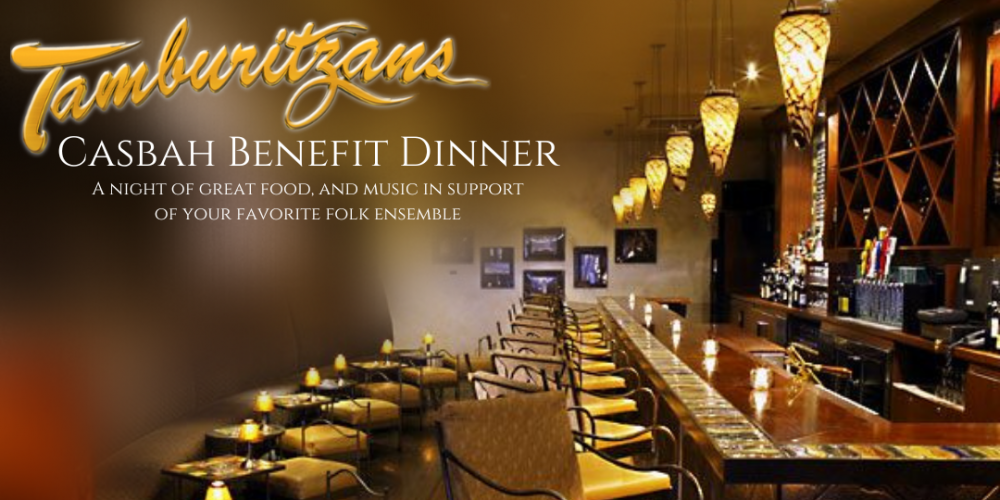 Casbah Benefit Dinner
Great Food, Fun, and Live Music with Your Favorite Folk Ensemble!
Join your fellow Tamburitzans supporters for a very special Spring evening in Pittsburgh's historic Shadyside neighborhood. We're hosting a fundraising dinner at one of the city's most beloved restaurants, Casbah Mediterranean Kitchen and Wine Bar.
This event is offered to our closest friends and Tamily members who are actively helping to sustain our ensemble. Music provided by a Tamburitzans EuroFusion combo will heighten your enjoyment of Casbah's Mediterranean-inspired cuisine. You'll experience a curated menu designed especially for our guests, complete with wine pairings — all in an intimate and private setting.
Seats are limited to this exclusive event. Purchase your tickets today to join us for a unique evening of music, friendship, and delicious food, while continuing to make the Tamburitzans mission possible.
https://www.eventbrite.com/e/casbah-benefit-dinner-for-the-tamburitzans-tickets-559262618547