Events
Special Events
Tamburitzans International Arts Youth Workshop
Calling students 13+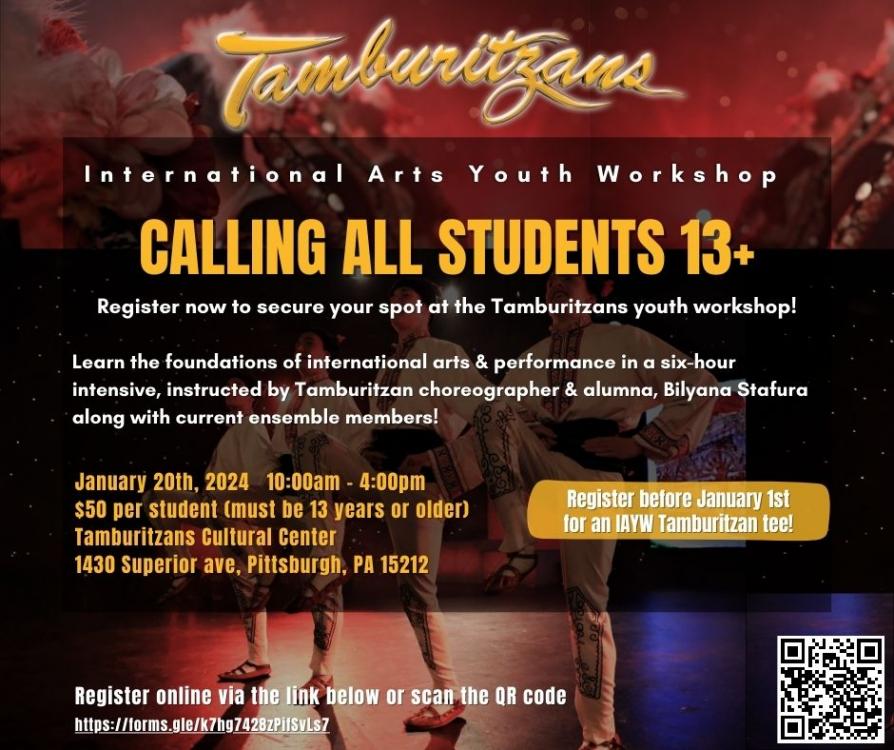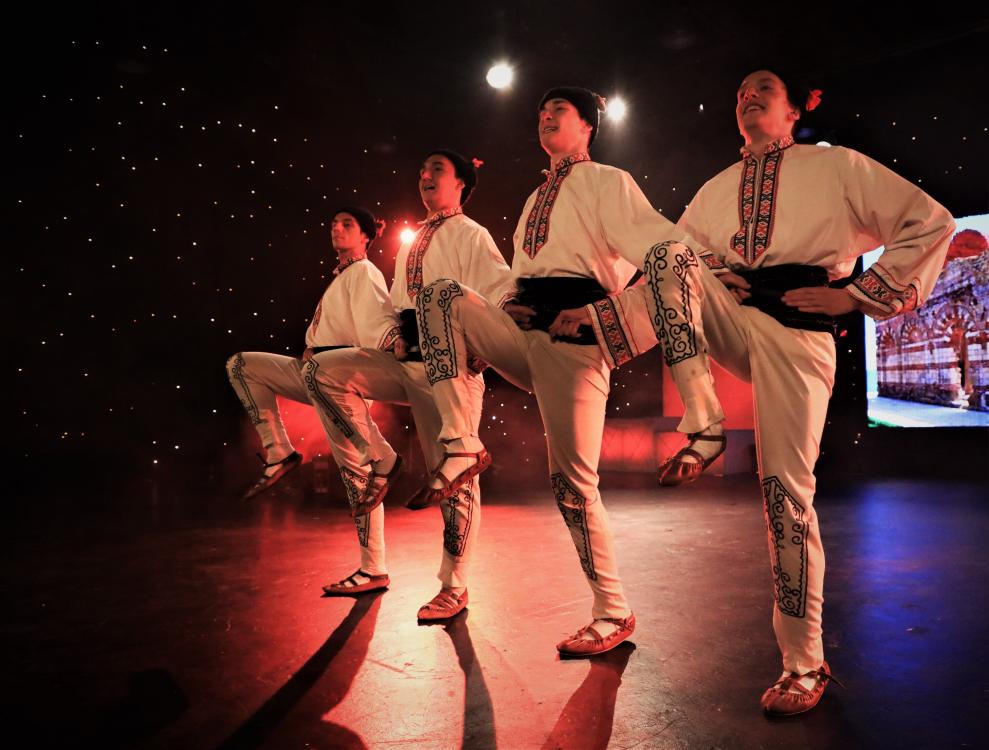 Our Dance Workshop is a dance intensive designed to build a students' technique, choreography skills and general knowledge of folk arts basics.
Our Goals?
Introduce Young People and Community members to Folk Dance and Song

Foster a love of world dance and culture which will increase the Tamburitzans audience base

Grow our audition base by instilling a love of Folk Arts with students at a yonger age and a knowledge of the Tamburitzans' Scholarship Program

Achieve collaboration between Artists and Patrons of different cultures to create understanding and appreciation across cultural lines
Meet our Team!
IAYW Chairperson: Courtney Mireles
Board Advisors: Dianne French Melodia, Meghan Moran
Program Director: Carmen Wilson
Instructing Artists:
January 20th, 2024 - Bilyana Stafura (Bulgarian)