Auditions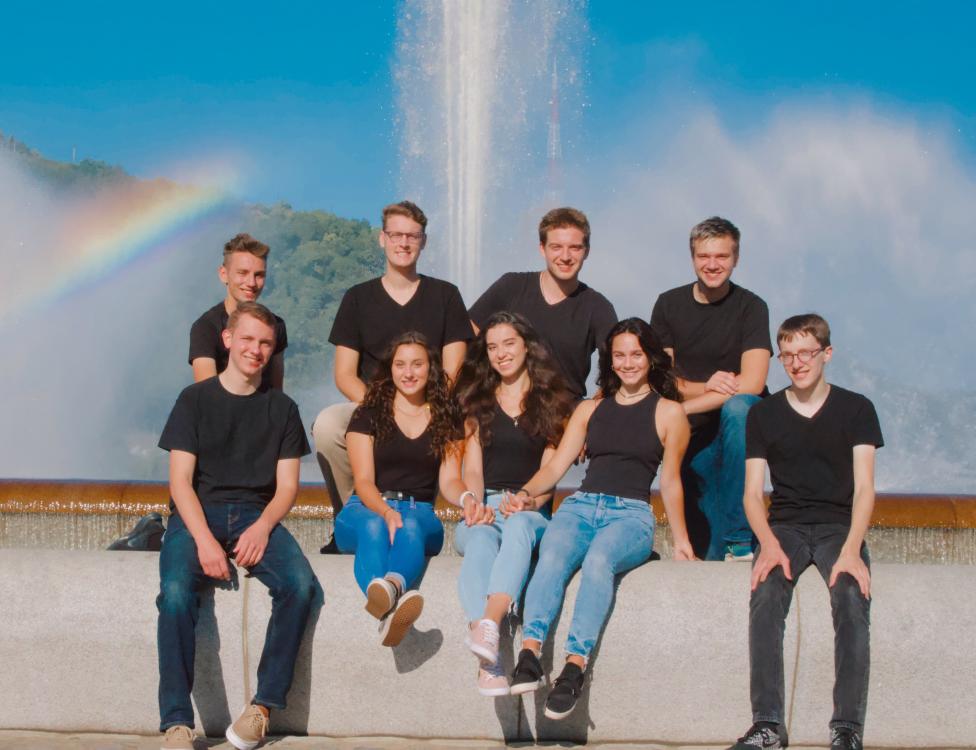 The Best Way to Get An Education
We call it the Tamburitzan Experience - because it's not just a scholarship program worth thousands, or the chance to perform under the lights, or a place to grow as an artist and a person - it's all of those things put together.
Our students come from all walks of life. Musicians, dancers, singers, and musical theatre majors converge to create one of the most entertaining ensembles in the United States. Cast members attend a Pittsburgh based college or university Monday thru Friday, finishing up just in time for rehearsal Friday night. Fast forward another couple of hours and they are asleep on our tour bus, traveling everywhere and anywhere from San Francisco, CA to Boston, MA. One of the most unique facets of our organization is that we do not focus on a solo discipline. There is space in our company for artists of all varieties. Classically trained ballarinas transform their training to meet the needs of the graceful folk dances of Russia. That violin you grew up with? It is the instrument of choice for the fast fingered solo piece from Romania. No matter what your talent, we have a place for it on our stage.
Find more information below including testimonials from our students and get ready for the best way to experience college - being a Tamburitzan!
Tamburitzan Audition Process
Now Auditioning for the 2022/2023 Season
Audition season is upon us for the upcoming academic year! If you are interested in becoming a Tamburitzan for our next performance season, there are a few steps you will need to follow:
Start by filling out this inquiry form. After we recieve it, we will email you a formal application.
Fill out the formal application emailed to you and return it to info@thetamburitzans.org.
Start preparing your audition! All Tamburitzan ensemble members must formally audition to be considered for acceptance.
Auditions are to be approx. 15 min. in length and highlight your talents as a performer. We like to see as much as we can about your abilities, so please showcase talents in all areas. For example, if you are a highly skilled bassist, but you also have some background in voice and dance, we want to see all three. Think outside the box as well! Juggling, gymnastics, and yodeling are all examples of unique talents that we can utilize on our stage.
Remember, we are a performing ensemble so stage presence matters!
Start the process by filling out the inquiry form above and we can't wait to see you soon!